Sustainable Fishery and Food Safety
Abstract
This is an editorial and does not have an abstract.
References
ÇÖTELİ, F.T. (2022). Ürün Raporu Su Ürünleri. Tarımsal Ekonomi ve Politika Geliştirme Enstitüsü (TEPGE), Yayın No:355. ISBN: 978-625-8451-46-7. Date of Access: 11 August, 2023.
FAO (2022). World Food and Agriculture, Statistical Yearbook, Rome. https://doi.org/10.4060/cc2211en. Date of Access: 14 August,2023.
ŞENGÖR, G.F. Ü. (2021). Gıda Güvenliği ve Su Ürünleri. In Z. Ceylan & E. Doğu Baykut (Eds.), Denizden Gastronomiye (1st ed., pp. 117- 140). Detay Publishing, Ankara.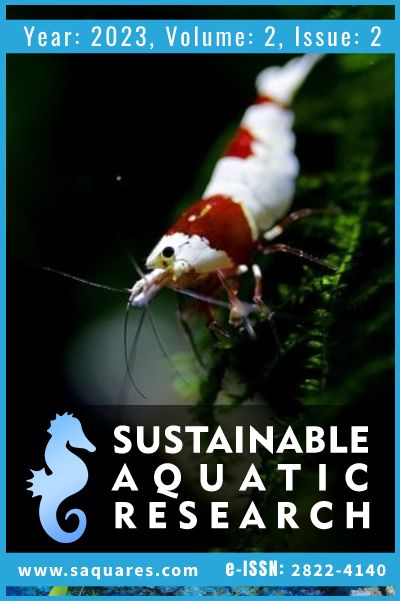 Downloads
How to Cite
Sengor, G. F. U. (2023). Sustainable Fishery and Food Safety. Sustainable Aquatic Research, 2(2), 1–1. https://doi.org/10.5281/zenodo.8296499
License
Copyright (c) 2023 Sustainable Aquatic Research
This work is licensed under a Creative Commons Attribution-NonCommercial 4.0 International License.